About half of Stamford students are Hispanic. And the school district is focusing on how to reach their parents.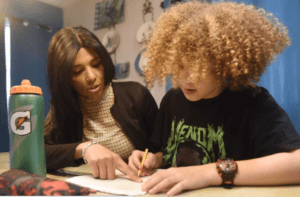 Stamford Advocate By Ignacio Laguarda
STAMFORD — Jenny Canepa couldn't hold back her emotions during a recent school board meeting.
The Ecuadorian-born mother of a Stamford Public Schools student still struggles to understand and speak English, which is why she was thrilled to see the district provide a Spanish-speaking translator through the online Zoom application for virtual meetings.
It was the first time she was able to get instant information about the school district translated into Spanish.
"It was the best experience of my life," she said in Spanish during a late October meeting. "As parents, this is the way to be involved. It was like a blindfold was lifted from our eyes. It was like being able to speak and break the silence we found ourselves in."
Like Canepa, many Spanish-speaking parents in Stamford have had to navigate the school system with little understanding of the English language or the American educational system.
Meanwhile, the Hispanic population of students continues growing, representing almost half of the entire current student body.